Virtual Reality, a real adventure about the things that are not real and even does not exist at a time. This immersive experience about the virtual world and 3-dimensional objects in 360 degree setups has excited new generation and opened new gateways of global communication. But being in the virtual world cannot be fully realized as more exciting and valuable for present needs if it doesn't give the freedom of communication to the user. The questions what else we could do when in VR, have prompted the tech giants to make VR experience more responsive and user-friendly at all sensory levels.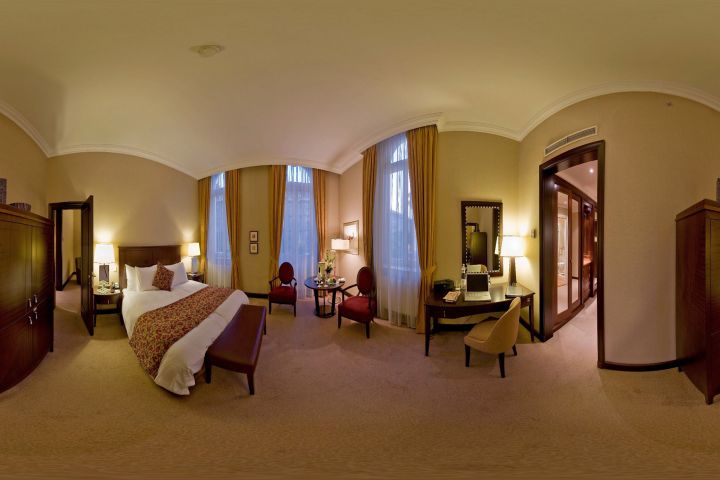 Facebook has been the place of chatting and sharing of our day to day emotions via pics, videos or written post since quite a good time. Many of us would have thought at times, if we could have a place to gossip with our friends without hampering the true expression of conversation which happens to be a shortcoming of textual conversations on Facebook. The static and repetitive process of response was about to kill the excitement of posting on their walls for many users, right then Facebook handled the situation just like a pro in the game should. Now with a pair of Oculus rift, a user can dive into a Virtual world of many possibilities with Facebook Spaces. With the launch of Facebook Spaces a social VR experience on April 18, 2017, they have stirred the debate of how a big change is awaiting in your Facebook account.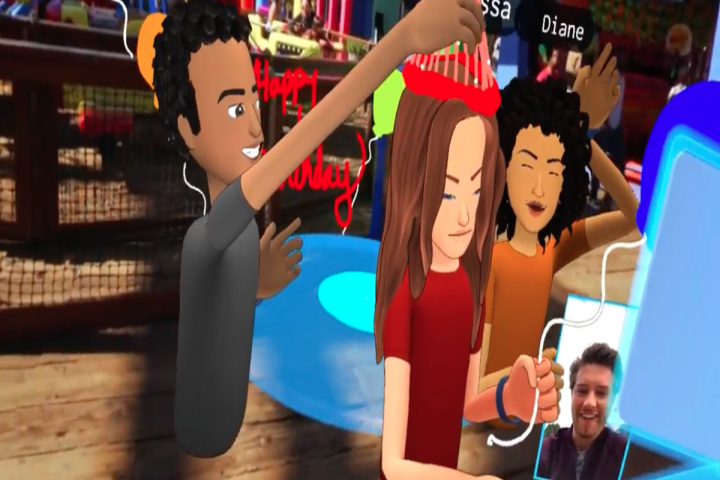 Unlike the other virtual experiences, you can make a 3D caricature of your own by using your snap on Facebook. You can groom it as you like to appear in Facebook Spaces. This 3D avatar would take your Facebook engagements to an utterly new level. Once your 3D caricature is ready you can hang out with your friends in the real background of theirs for that they must be on Facebook spaces. As the user enters the Facebook space a control panel would appear before the user in the form of light blue round table. Control panel allows the user to navigate through his own Facebook account and thereafter he can immerse himself in an amazing world of creativity and possibilities.
What about them who are not in Facebook spaces?
For those who are not in this new world they can peep into the
Facebook
Spaces via the messenger calls and enjoy the events happening in the Facebook Space. Not only this but more things are here to do like 3D drawing. You can exhibit your drawing spree on the virtual canvas and play with that piece of art and surprise your friends.
Ohh !!
Guess what? You can take a selfie with your artifact or your friends while celebrating the various events on Facebook. Selfie option that allows the user to click his own pic in the new 3D avatar is quite fantastic and capable to magnet the surge of people towards the Facebook Space. This experience is far exciting than mere textual messages. It is a similar experience to a face to face conversation.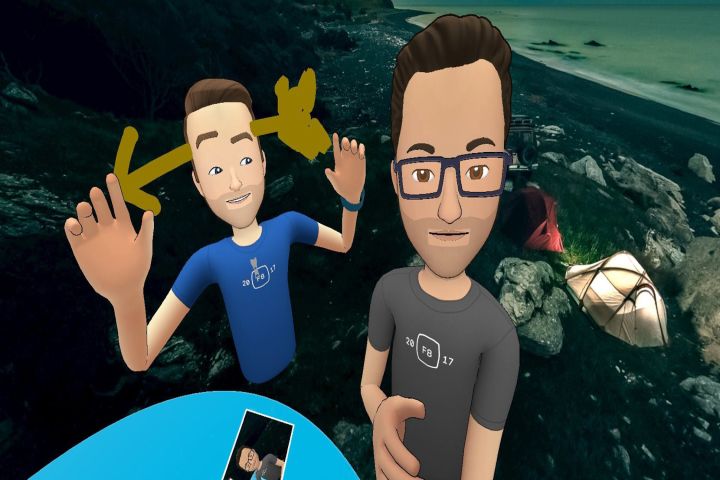 Hope its accessibility would very soon let the common folk celebrate the reason to be in the new Facebook world. With a scope to do a lot in VR has attracted the tech thinkers about how to increase the accessibility for all and anywhere to make this technology a success. No doubt this industry is going to be the part of every business by opening the new ways of interaction amongst every walk of life. Who knows we might end up doing businesses within the virtual world of
Facebook Spaces
leaving past the physical boundaries of
states, countries and even continents.
Enjoy the video !
Video